Well, after a LOT of ridiculous rumination and research I finally decided on a diaper bag. Two, actually. When I first started looking around, I decided to go with the
Ikabag
and ordered this one: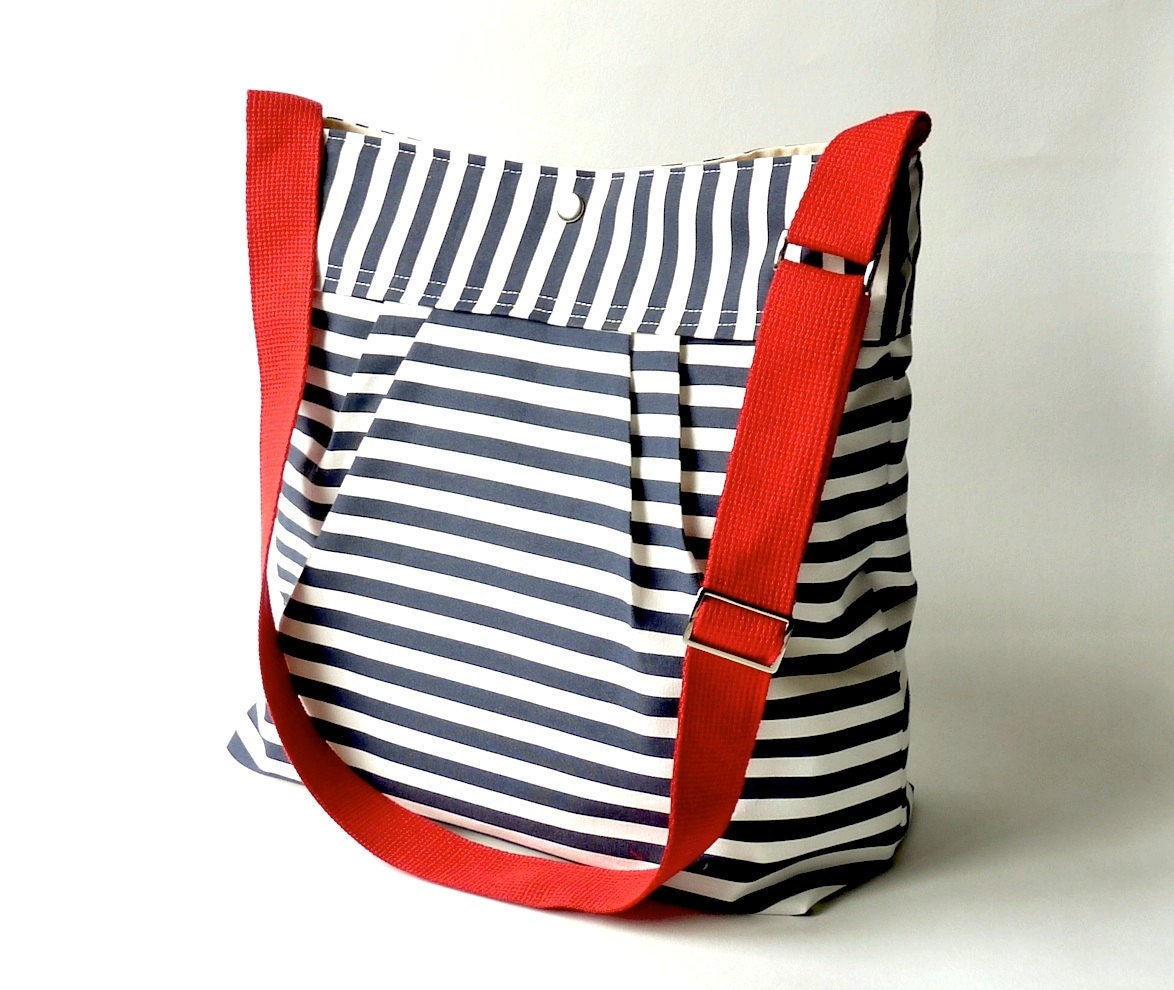 I love the style of this bag. It arrived from France, wrapped in beautiful packaging, and the fabric is lovely. It's well-made and has lots of pockets inside and is nice and deep. But I soon discovered that for me in my current situation with four kids, its not big enough. So stay tuned for a future
giveaway
because I absolutely love this bag and I know it will be perfect for one of you out there with one, maybe two kids.
I was then battling between two other diaper bags, the
JJ Cole satchel
and Kelly Moore's Libby bag:
I love the JJ Cole satchel because it's one of the roomiest bags out there that doesn't scream diaper bag. I like the sophisticated look, the faux leather that is durable and wipeable and doesn't cost a fortune, and all the features of the bag. It has the outside pockets as well as several front pockets and interior pockets.
And the Libby. This bag is gorgeous. It's actually a diaper bag and a camera bag, so it comes with interior dividers for your camera equipment as well as your basic baby needs. I love the look, the color, the pockets, the style--everything about this bag. Except for the price. I just wasn't ready to fork out $250 for a bag.
So JJ Cole was the winner! I ordered it just a few days ago and I'm still waiting for it to arrive in the mail, so I'll write a full review one that baby is in my possession. Hope any of this was helpful to some of you who might be on the hunt as I was. So glad it's over for me!